By Meredith Bernard, aka. This Farm Wife
For Ben Johnson, farming has always been a way of life, even though it looked a little different for him than for others. Born and raised on a farm in Iowa, things were good – until they weren't. The economic downturn that hurt so many farmers in the eighties didn't spare his family either. His father was forced to sell the farm and move their family three hours away to Illinois, where he took a job as a farm manager. Growing up on a tenant farm still afforded Ben the opportunities of farm life, including raising some livestock, which he loved. After some time, Ben's father was able to buy 45 acres to "hobby farm," as Ben says, near where they previously lived and for 30 years has found ways to manage it and the farm he works for in Illinois. That deep love of farming was passed on from father to son, and today, Ben keeps his boots in farming through more than one avenue, as well.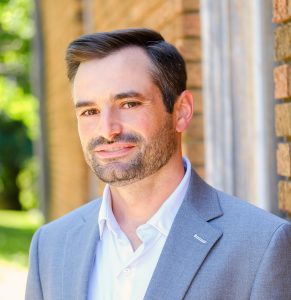 When it was time to consider college, Ben chose to study Agricultural Business and subsequently stumbled into precision agriculture. He was intrigued by what was a very new concept 15 years ago and wanted to pursue something in the field, but available jobs were few. The first job he took was as a crop consultant, where he learned to use GPS technology for soil samples and mapping, did a lot of field scouting on foot, put pen to paper for record-keeping, and in his words, "a lot of good old fashioned hard work."
After several years in that field, literally, the opportunity to work for a retailer in precision ag came up and overnight went from old fashioned technology to scouting with iPads, using digital record keeping and was exposed to significant changes in technology and mapping. For five years he worked in retail but felt pulled to find a place in the tech space. After interviewing with several companies and being offered positions that came with sacrifices that didn't suit him, he learned about Farmers Edge. When he learned about the technologies they were developing, it fit everything he wanted to do –they were already five years ahead of where he was– and for a third of the price. That was more than enough to push him to join the team.
Ben started working with Farmers Edge on their digital ag team, helping get feedback for the development team from growers and field staff on how products were being used and what could be improved. Recently, he has moved into the position of Product Marketing Manager, where he helps customers understand how, why and which products fit their needs best – from small farmers to large operations to ag retailers. Ben says his favorite thing about his job is rolling out new technology he's dreamed about in the past that is now available. He gets a thrill ushering in a new way of doing business, new ways of looking at things, taking things that used to be big problems and simplifying them by using technology.
Coming from a family that lost their farm to a financial crisis, Ben is proud to do work that helps farmers and businesses use technology that can help keep them standing by being more efficient and in turn helping maintain not only a business and way of life but in his words, "to preserve a culture." His desire is for people not to turn a blind eye to technology that can help them through difficult times. "Growers that adapt have a chance to become more profitable and weather storms of the rough economic tide." Ben's passion for agriculture and his experience going through the same hardships he now helps others weather, makes him the perfect guy for the job.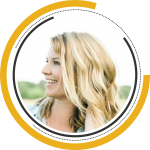 By Meredith Bernard @ThisFarmWife
Meredith Bernard is a mom to two, photographer, writer and farmer living and working alongside her husband on a beef cattle farm in Milton, NC. Connect with her online at thisfarmwife.com.